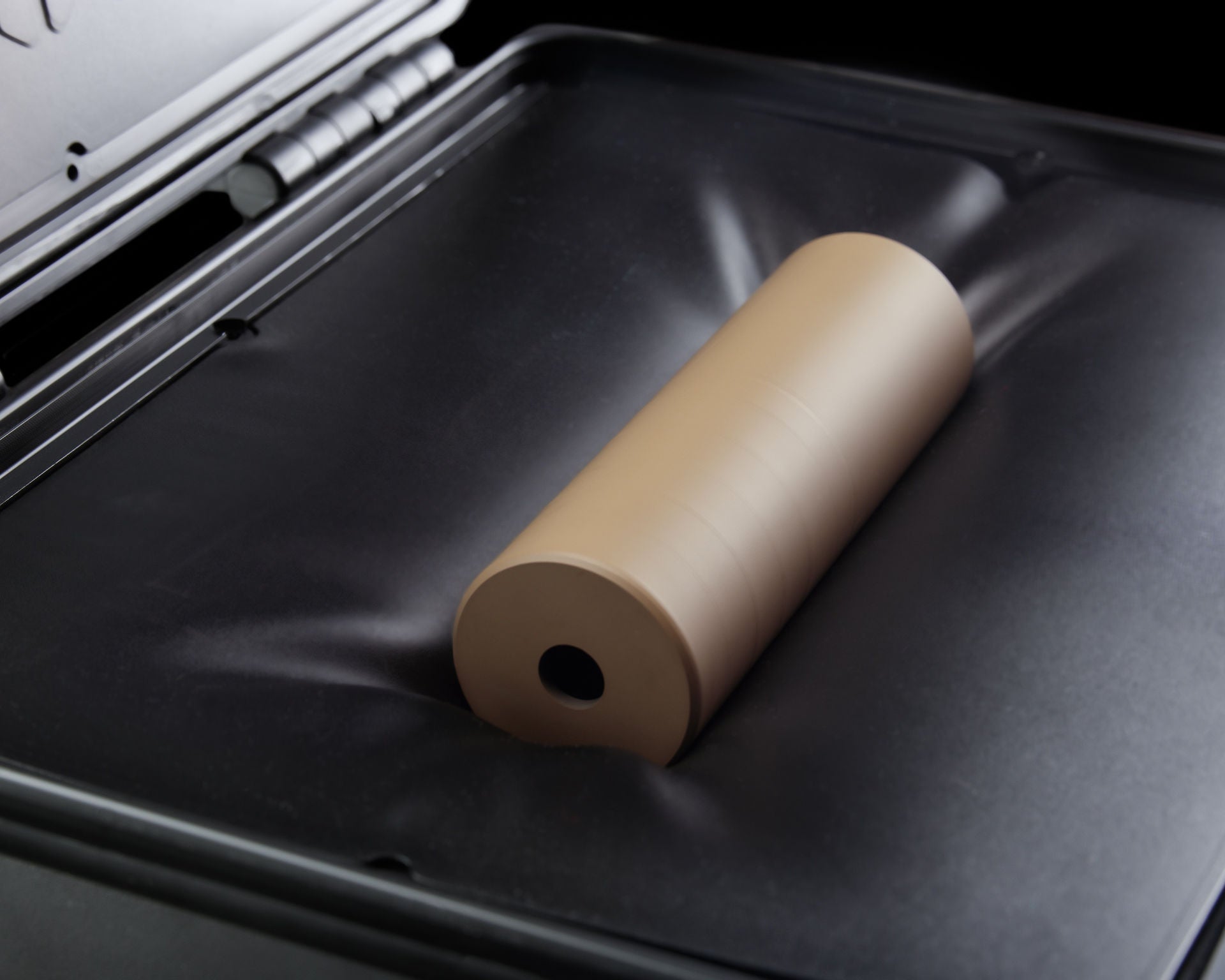 KRAKEN FOAM
OUR PATENT PENDING MEMORY FOAM WILL NEVER REQUIRE CUSTOMIZATION, LASER CUTTING, OR PLUCKING.
EVERY ITEM YOU PLACE INSIDE WILL BE PERFECTLY ENCAPSULATED INCREASING IMPACT RESISTANCE AND SAFETY.
CUT AND ABRASION RESISTANT
UNLIKE OTHER FOAMS ON THE MARKET, KRAKEN FOAM IS DESIGNED WITH DAILY USE IN MIND.
EVERY PIECE OF KRAKEN FOAM HAS A CUT AND ABRASION RESISTANT LAYER WHICH IS TOUGH ENOUGH TO BATTLE THE SHARPEST NON-SERRATED EDC BLADE.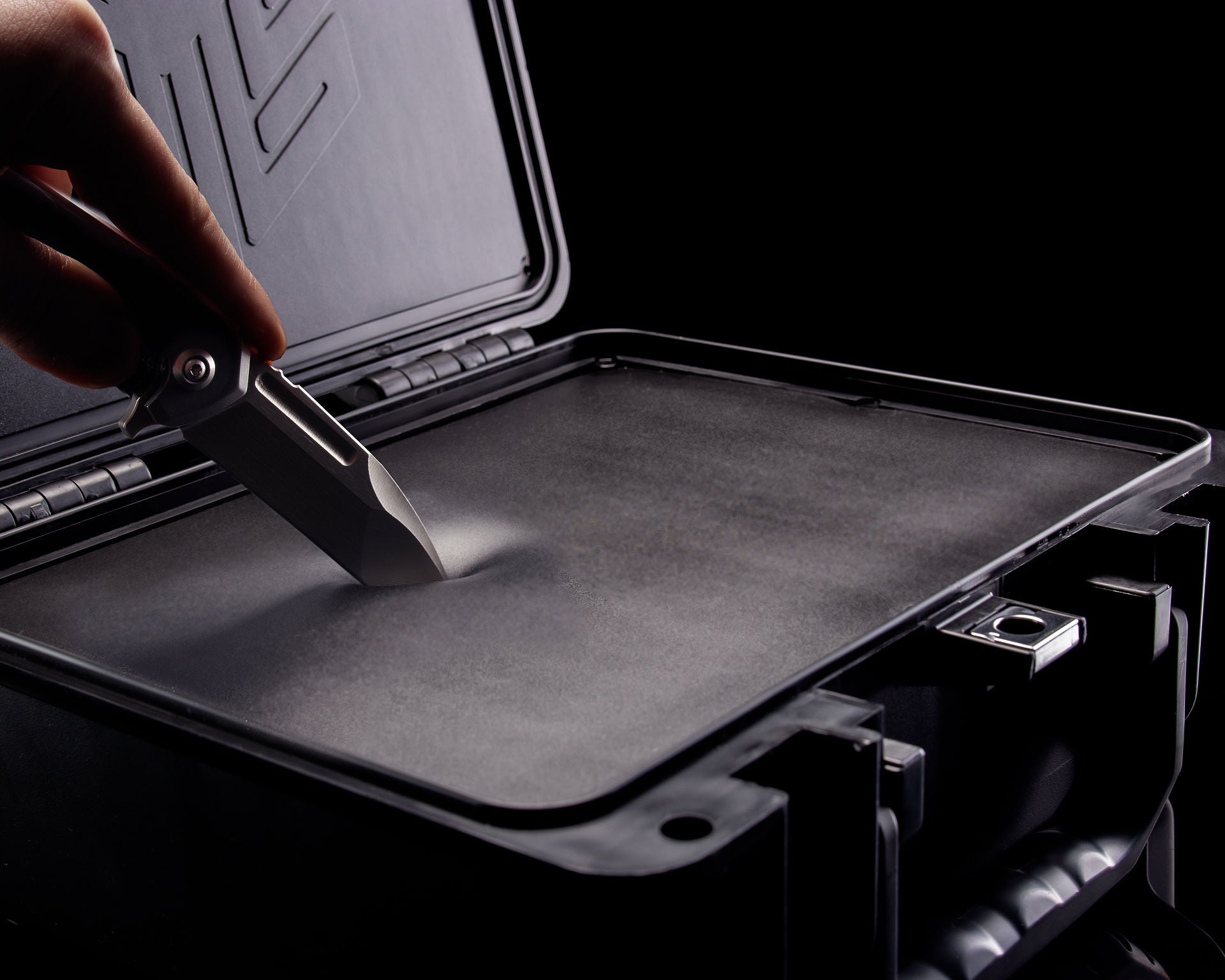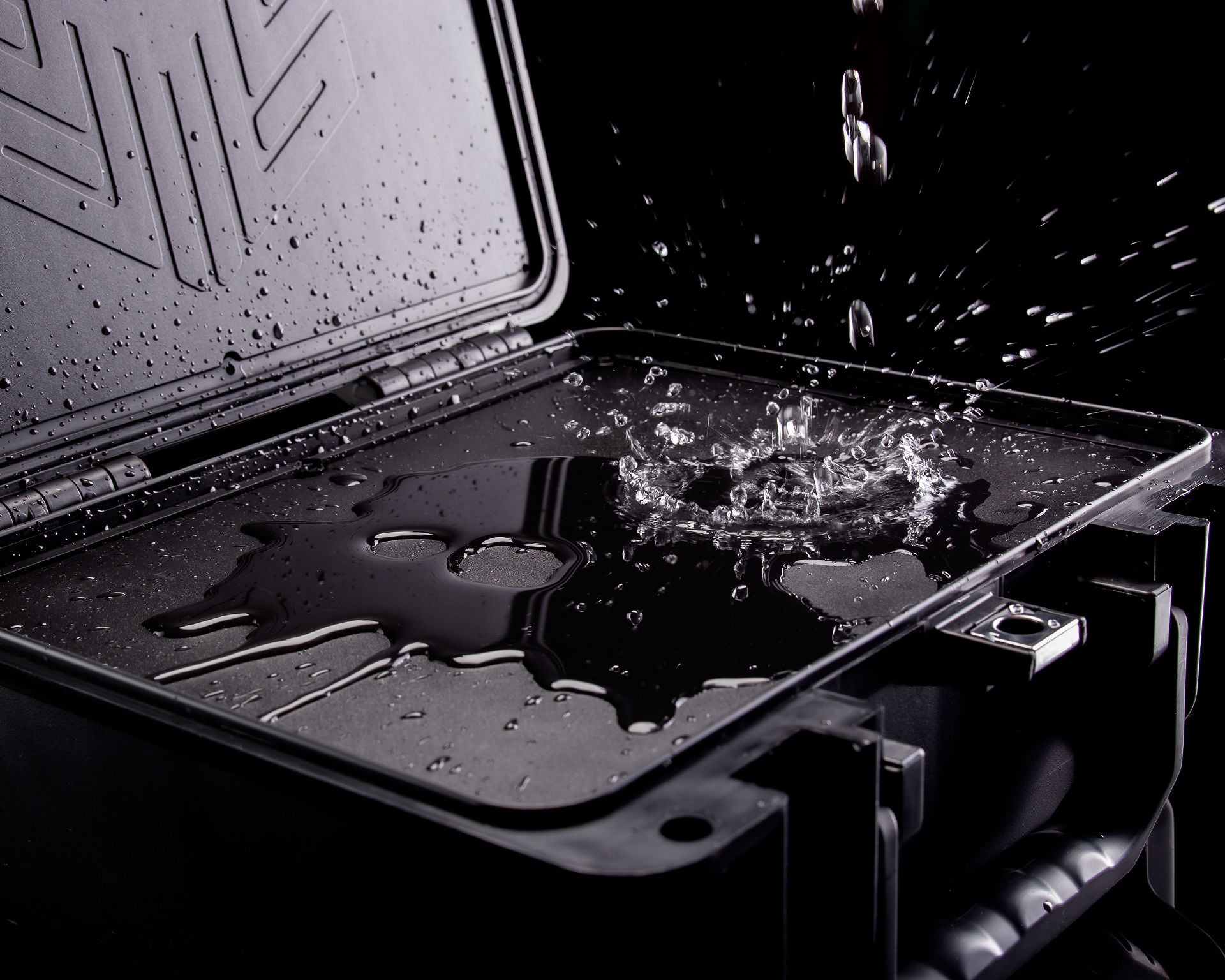 WATER/OIL RESISTANT
EVERY PIECE OF KRAKEN FOAM HAS A TOP LAYER IMPERVIOUS TO WATER AND OIL.

THIS MEANS YOU NEVER NEED TO WORRY ABOUT STORING A FRESHLY CLEANED GUN OR TRANSPORTING YOUR DIRTY GEAR FROM THE FIELD.
HEAT RESISTANT
STOP WORRYING ABOUT HOT BARRELS!
OUR FOAM OFFERS SUSTAINED HEAT RESISTANCE UP TO 400 F AND SHORT BURSTS OF 800 F.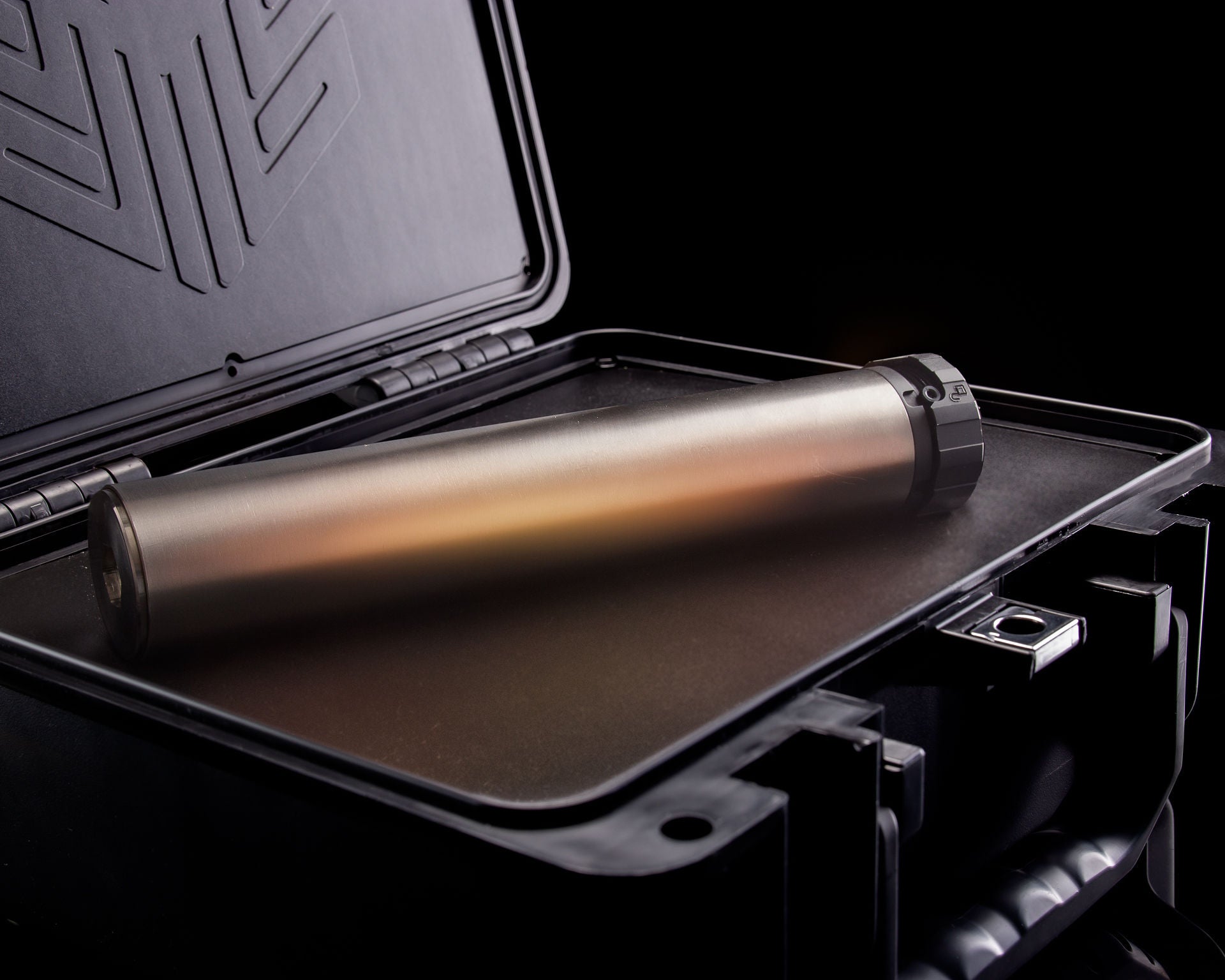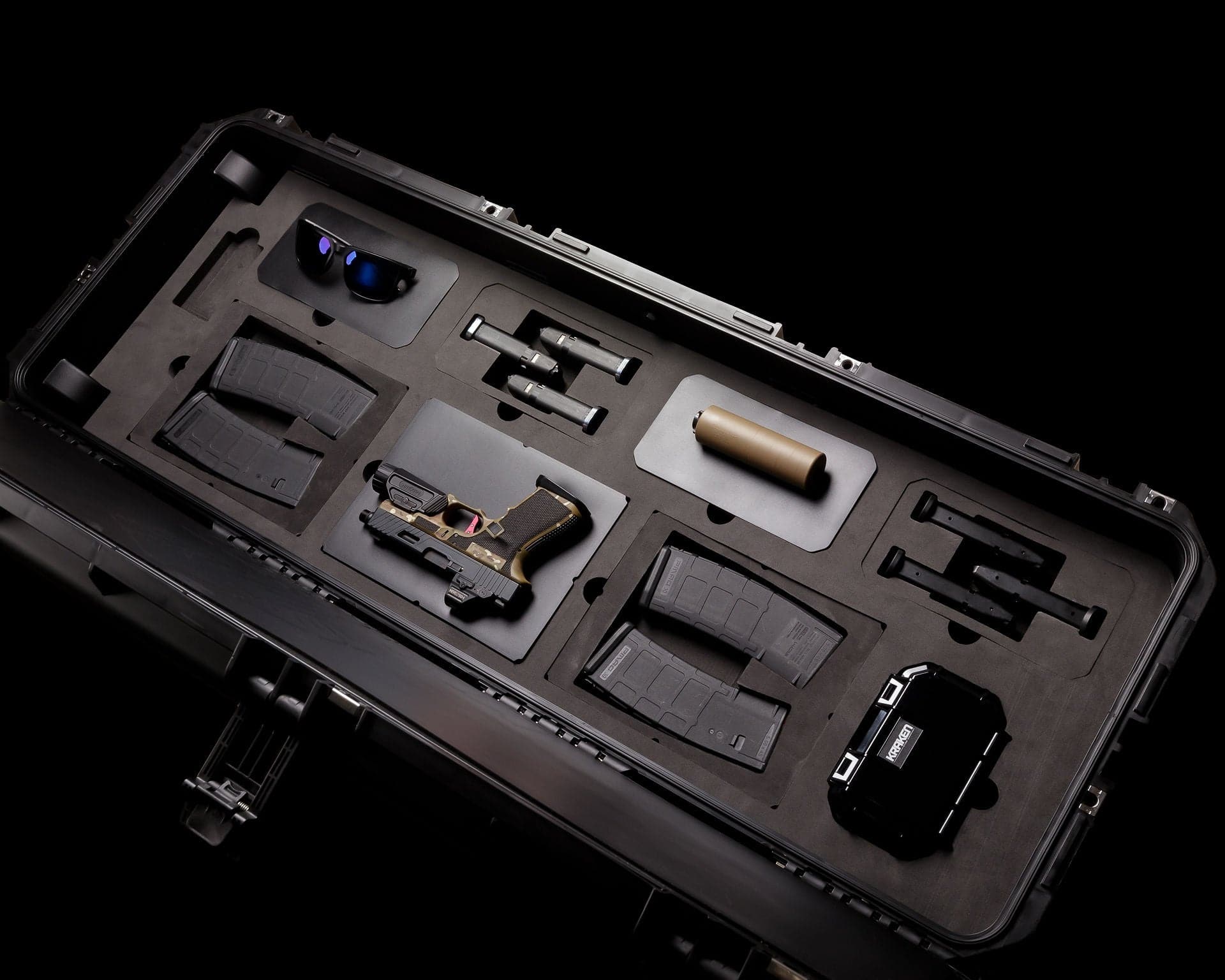 HYBRID SYSTEM
Our Hybrid system blends old and new to bring structure and versatility to our larger cases. Made from minicell foam, the hybrid layer will allow you to compartmentalize your gear and use foam from other Kraken cases to fit your storage requirements . With this design, owners of a Sigma case can remove the foam from smaller Kraken cases and replace one of the compatible insert compartments.

Custom inserts available upon request.